"By failing to prepare, you are preparing to fail." ~ Benjamin Franklin
Give your child a gift that will prepare him / her to experience scholastic success and mastery for years to come.
The most difficult transition for many students is following High School. This is when they must make important choices, difficult choices. This is when their performance is evaluated differently. When they are asked to become adults and choose their careers. ConnectU provides access to the best educational consultants in in North America, as an added value service to our clients.
How can an educational consultant help your child?
An educational consultant is someone who focuses exclusively on helping High School students realize their full potential.
They help determine career paths, and the College / Universities which will provide the best education for the degree of choice.
This tailored service spans over 12+ months so that your child is best prepared for school. Give them all the tools they need to succeed.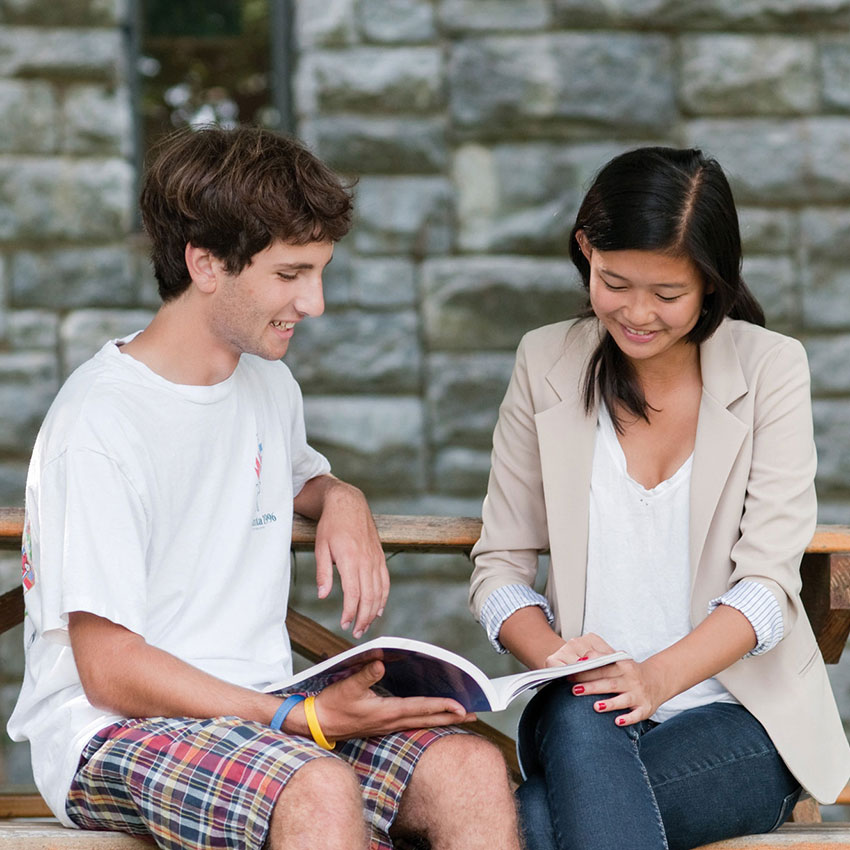 Services Provided:
Review of transcripts, extracurricular programs, honors, awards and outstanding talents
Recommend ways to emphasize strengths, successes, and achievements
Inventory future priorities
Conduct personality and aptitude tests
+
2. BUILD THE PERFECT COLLEGE LIST
Explore priorities including programs, location, size, extracurricular opportunities, etc.
Identify special admission opportunities and unique programs
Draft preliminary list of schools that match needs, desires, and aspirations
+
3. MAXIMIZE VALUE OF COLLEGE VISITS & TOURS
Suggest college visit itineraries
Provide lists of questions to ask admission officers and tour guides
Discuss strategies to maximize amount of information gained from visit
+
4. ELEVATE ESSAYS & PERSONAL STATEMENTS
Brainstorm essay topics
Suggest ideas for format, structure, and content to demonstrate synergy between the student and the Universities
Provide continuous feedback on revisions
Encourage students to showcase strength of character in their own voice
Ensure all essay responses coherently present the student in the best light
+
5. STRATEGIZE INTERVIEWS
Share insights about Admission interviews
Provide list of potential interview questions
Help prepare answers in advance so students feel comfortable and appear more confident
+
6. MANAGE THE APPLICATION PROCESS
Collaborate on building an effective resume
Select suitable teachers to write letters of recommendation
Help decide whether to apply for Early Decision or Early Action
Map out a timeline to complete all applications and supporting materials
Manage deadlines
Support for athletes
As a former Ski Patrol, Ski Instructor, and Race camp director, the ConnectU Founder, Dov Shapiro understands firsthand the demands of elite athletics.
That is why many of our Educational Consultant's clients are student-athletes. They have worked with baseball players, basketball players, fencers, hockey players, skiers, soccer players, swimmers, tennis players, track athletes, rowers, volleyball players, and more. For clients who may be looking to play NCAA sports, our educational consultants can provide more targeted support:
Craft athletic resume and cover letter geared towards coaches
Identify NCAA Division 1, 2, and 3, NAIA and Junior College options
Prepare for Official Visits
Assist negotiating scholarship offers
Support for international students looking to study in Canada
Canadian universities reliably offer a high quality education and stable learning environment. If your child wants to attend university in Canada as an international student, ConnectU can help ensure you are informed about your options and are leveraging the right strategies to optimize the application process.